2023 Webinar Series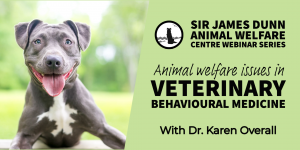 The Sir James Dunn Animal Welfare Centre (SJDAWC) at the Atlantic Veterinary College (AVC) invites you to its three-part webinar series on Animal Welfare Issues in Veterinary Behavioural Medicine.
This webinar series will identify signs of aggression in dogs, as well as recognize when these signs are a cry for help. There will be a discussion on the damaging effects of punishment on companion animals, with a focus on using force and shock in dogs. The series will end with a review of new and exciting research in veterinary behavioural medicine.
Series information
The series will be presented by Dr. Karen Overall, professor of behavioural medicine AVC, University of Prince Edward Island.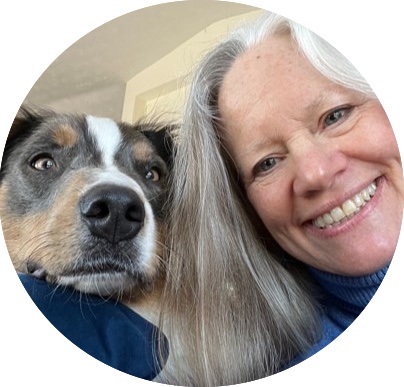 ---
WEBINAR #1:
When aggression in dogs is a cry for help
Tuesday, April 18, 4 – 5 p.m. ADT
Deadline to register: Monday, April 17 at 11:30 p.m. ADT
---
WEBINAR #2: 
Understanding the damaging effects of punishment: The case against force and shock
Tuesday, April 25, 4 – 5 p.m. ADT
Deadline to register: Monday, April 24 at 11:30 p.m. ADT
---
WEBINAR #3: 
What's new and hot in the veterinary behaviour literature?
Tuesday, May 2, 4 – 5 p.m. ADT
Deadline to register: Monday, May 1 at 11:30 p.m. ADT
---
Registration information and cost
The SJDAWC does require a registration fee for veterinarians, veterinary technicians, or other members of the veterinary community. Registration fees for veterinary or animal health technician students are subsidized by SJDAWC and will be at no cost.
$50 per webinar
$120 for the series
Free for students
HST and Eventbrite fees will be added when registering.
To register: Click here – Eventbrite
---
Continuing education information
The SJDAWC's webinar series is certified to issue continuing education (CE) credits (RACE-program number: 20-930889) to registered veterinarians and veterinary technicians. Each webinar you attend qualifies you for one hour of CE credit. To be eligible for this credit you must meet the following qualifications and provide the following information:
Be a registered veterinarian or veterinary technician.
Provide your license number and state/province of licensure.
Pay the appropriate registration fee for the webinar(s).
Attend the webinar live.
---
---